Train as a team with online coaching support for only $29.99 per month!
When it comes to strength training and powerlifting, we understand that trying to make sense of all the training information available online can be challenging. We also understand that some people don't have the benefit of training in a supportive community environment which can have a big impact on motivation.
Of course, the best course of action would be to hire a full-time online coach however this can feel like a big investment for the budget conscience athlete. But should this exclude you from having access to skilled and experienced strength and powerlifting coaches?
So, what if there was a training solution that gave you access to well-crafted training programs, with live support from highly skilled online coaches, with the added benefit of working and training as part of a team, would the interest you?
If you said yes, then you may be pleased to know that we are combining our premium online coaching team with our training app to deliver highly specific training programs that offer a balance of price and convenience, while still getting a high level of coaching support.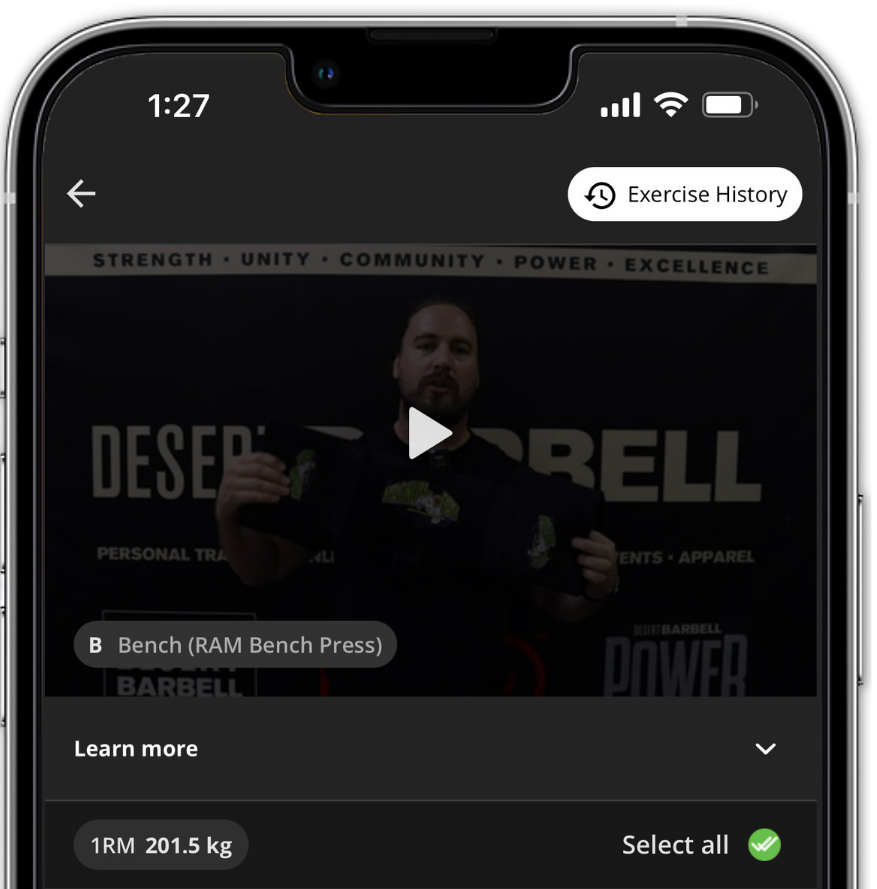 Get started in three easy steps
Step 1: Make sure you are subscribed to our training app before the start of the program. For $29.99 per month, cancel any time! You will also have full access to the training app and all its benefits.
Step 2: Browse the programs below, select the one you want by clicking the 'apply now' button.
Step 3: Once your details are registered you will receive an email with the program instructions, key dates and the invite for the first team call.
Take the first step!
Browse and apply for upcoming group programs!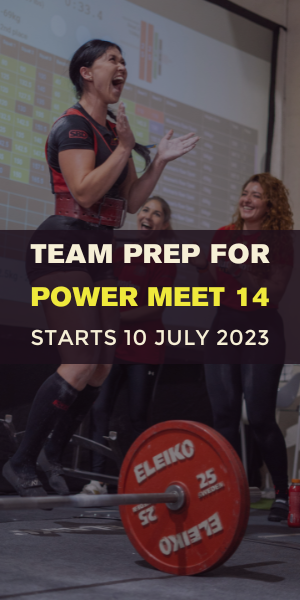 Power Meet 14 Team Prep
Thinking about competing at Power Meet 14 and want to make sure you bring the best to the platform? Then this is for you. Program starts 10 July 2023 and is designed for anyone who is looking to compete in Power Meet 14. If you just want to follow a competition prep cycle to test your maxes on your own in the gym, you are also welcome to join this program.
What is included:
Access to the Desert Barbell Training App
Access to closed Whatsapp group with other team members and Desert Barbell Coaching staff
Bi-weekly group calls with Desert Barbell Coach
Desert Barbell attempt selection sheet
Attempt selection webinar with Desert Barbell Coach
Members early access for registration for the Power Meet
Post meet call with Desert Barbell Coach
Apply now!
Why train with Desert Barbell?
Our experience is built on 1000s of documented coaching hours in the gym and at national and international level competitions in the IPF and IWF. Powerlifting, Olympic Weightlifting and general strength training is in our DNA.
Our team has competed and coached at the highest level giving us a unique view into the coach and athlete experience. What's more is that our experience is supported by a range of qualifications and certifications, as well as medals and records at national and international events, adding more confidence to your coaching experience with us.
There is a reason why we are the largest online coaching business in the region, with 100s of clients trusting us with their progress and competition success, from club level all the way to the world stage.