The #1 Strength Training App - only $29.99 per month!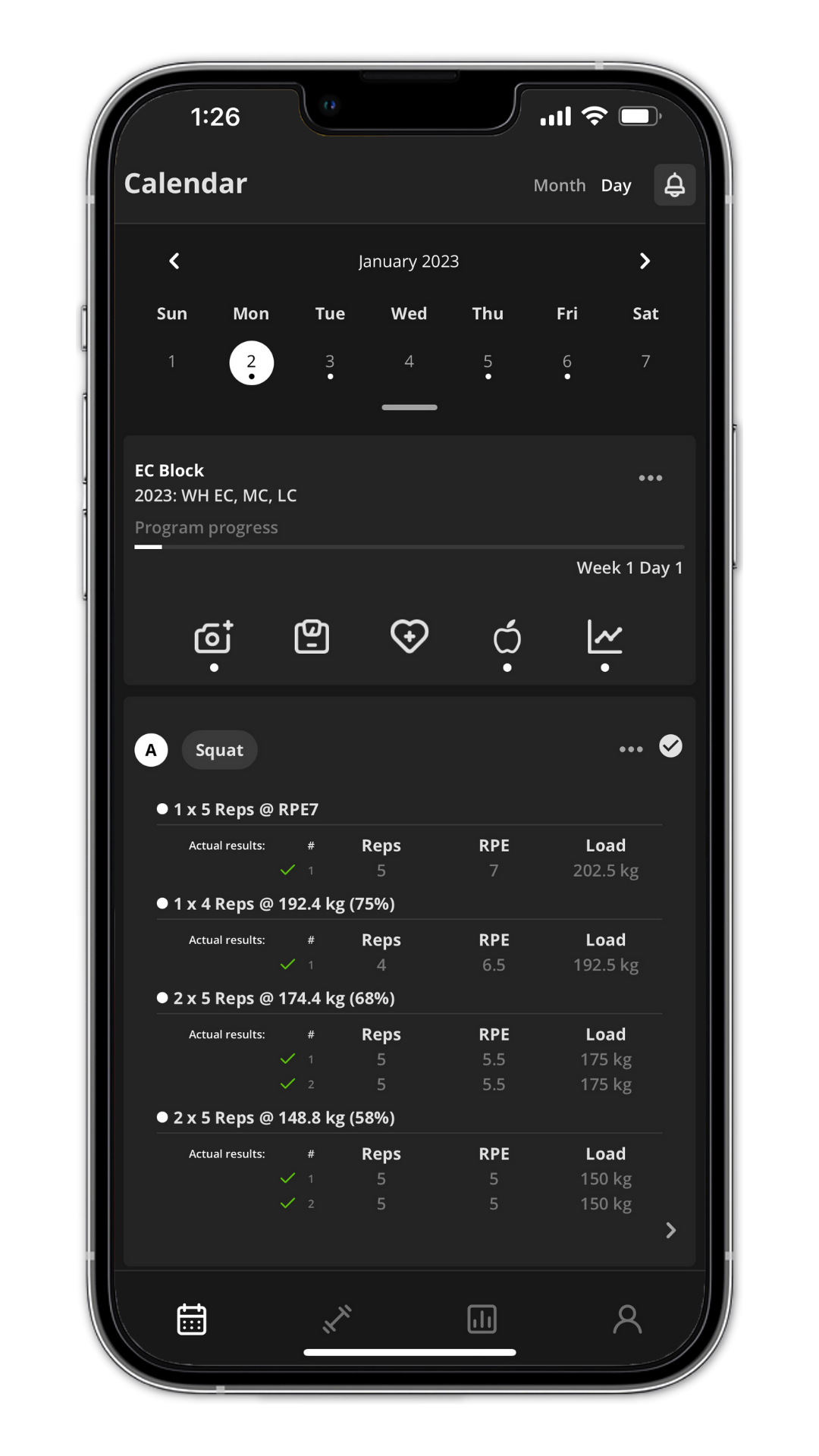 Get unlimited gains
Do you train for strength and powerlifting, looking for coaching and programming but you are not ready to make the full commitment for premium online coaching, yet you still want to:
Add structure to your training through unlimited access to well-developed training programs designed to meet a variety of goals,
Get coaching support through monthly check-ins and a wealth of training resources and instructional videos to ensure you remain on track,
Enjoy the support of a lifting community to feel like you are part of a team no matter where you train,
Then it is time to join our training app team – for only $29.99 per month!
Join the team!
Learn more about the Desert Barbell Training App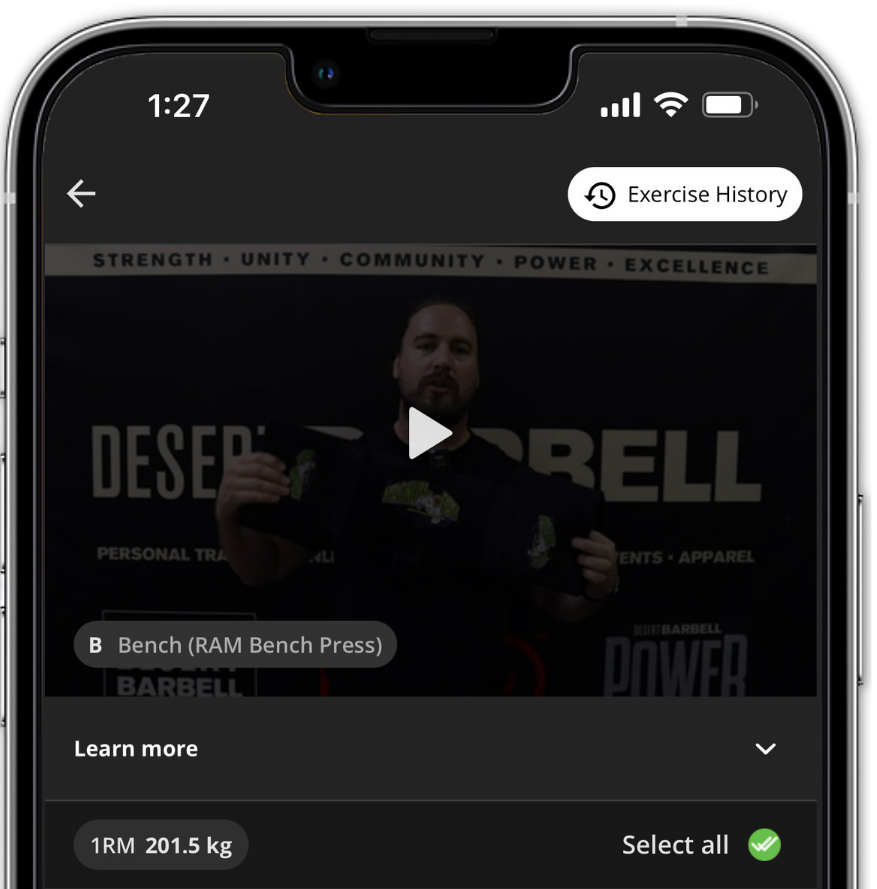 The only app you need to train strength
20+ training programs for powerlifting and strength training
100+ instructional and support videos
Community support with coaches Q&As
Fully customizable training calendar
Accurately track all your training data
Only $29.99 per month!
Join the team!
Why train with Desert Barbell?
Our experience is built on 1000s of documented coaching hours in the gym and at national and international level competitions in the IPF and IWF. Powerlifting, Olympic Weightlifting and general strength training is in our DNA.
Our team has competed and coached at the highest level giving us a unique view into the coach and athlete experience. What's more is that our experience is supported by a range of qualifications and certifications, as well as medals and records at national and international events, adding more confidence to your coaching experience with us.
There is a reason why we are the largest online coaching business in the region, with 100s of clients trusting us with their progress and competition success, from club level all the way to the world stage.
If you aim is to train for strength and powerlifting, then the Desert Barbell Training App is for you.
The app offers a variety of well thought out programs to support a range of goals. These include programs targeted towards technique development, muscle development, strength development, powerlifting, peaking for competition and some specialized programs for bench press.
You will also have access to instructional videos and training resources, along with community support tools, so you feel supported every step of the way.
We are constantly adding new programs and resources so you will always find your next step in the app. All of this for only $29.99 per month!