Strength training solutions, for everyone
From our club and events, to our personal training in Dubai and online coaching services, to our apparel and education - we are the market leaders in strength training solutions.
Our goal is to raise the standard of strength training and help as many people as possible discover the mental and physical health benefits that come from training strength.
Take a virtual tour of our Club below.
Shop Desert Barbell
Desert Barbell Apparel is designed with lifters in mind. Using a wide range of models for sizing, our apparel is a representation of our brand values, our community and the spirit of strength.
We also ensure our suppliers are using sustainable production and packaging methods so you can feel good wearing our apparel in and out of the gym.
We expect the same level of commitment to quality and excellence from the brands that we represent, with one clear mission: making strength more accessible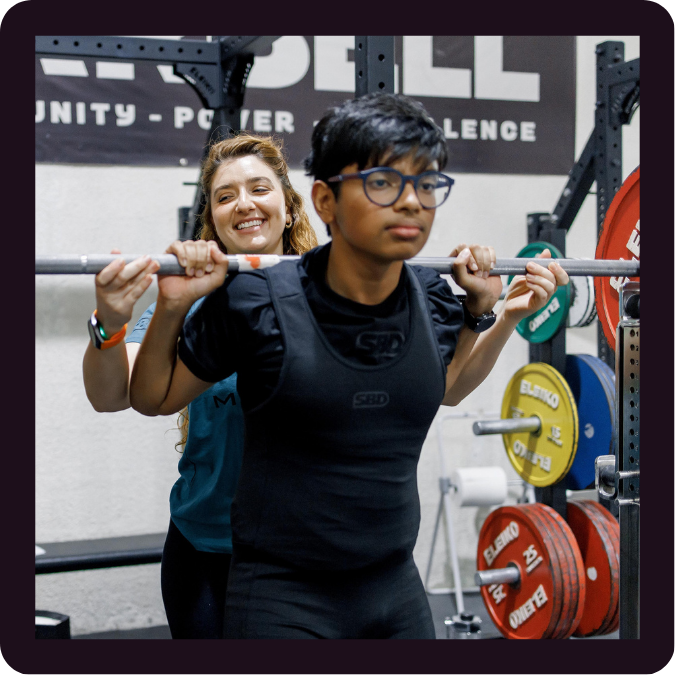 Start training with us
When it comes to personal training and strength training in Dubai, no one does it better. Whether you are new to the gym or an experienced athlete, young or young at heart, our team of professional, friendly and qualified coaches are here to help you reach your goals. Book a free online consultation and let us guide you and let us guide you.
Hear from our Co-Founder
We are committed to your success