Become a more effective strength coach
Desert Barbell Strength Coach Certification
Accredited by REPS UAE for 12 CPD points
Our strength coach certifications draw on a decade of experience built on 1000s of coaching hours and handling strength athletes at local and international competitions.
We've taken athletes from total beginners to the competition podium and now we want to share that knowledge. Our goal is to help you develop into a more effective strength coach and athlete by establishing universal truths and giving you tools to work with everyone from total beginners to advanced athletes.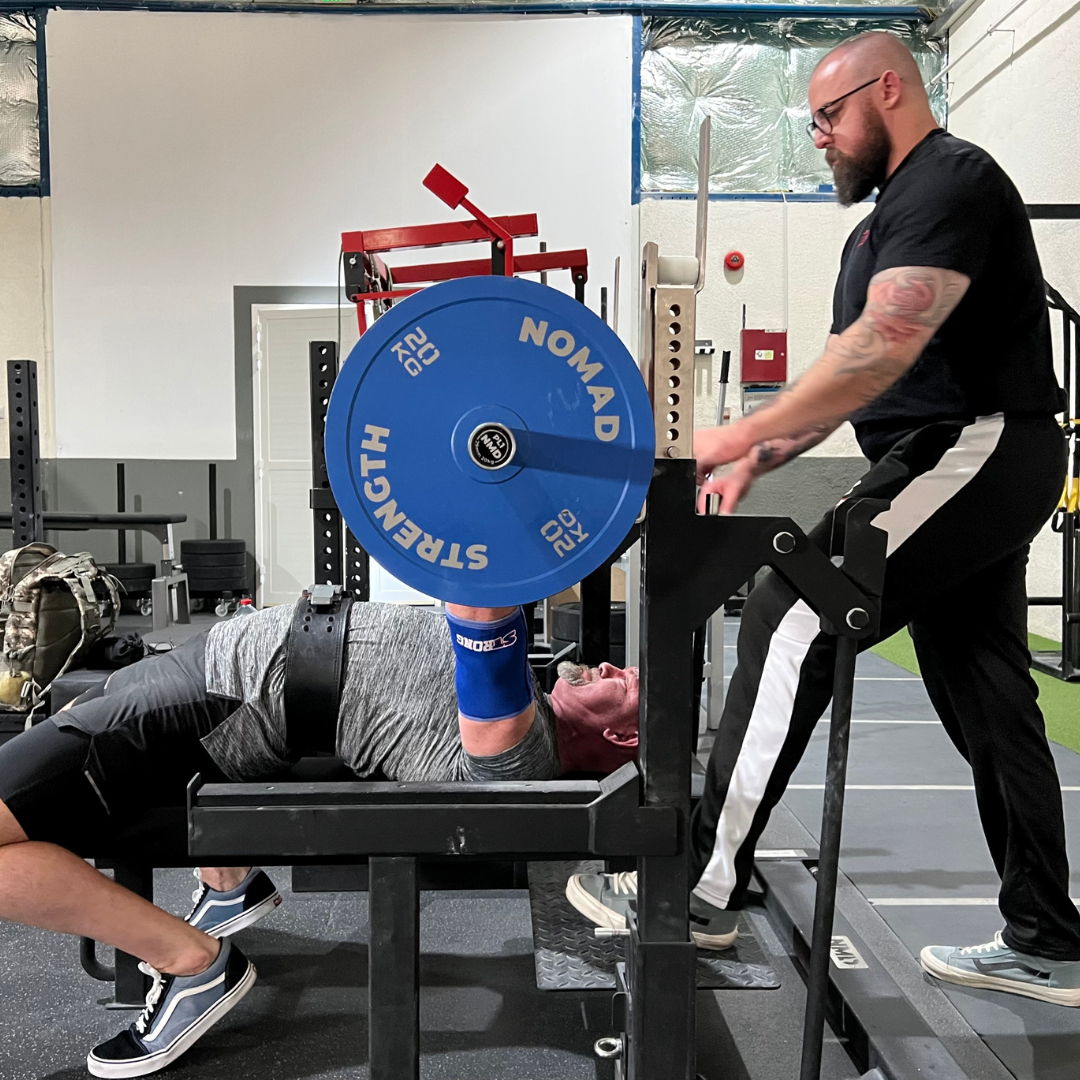 Why do it?
Have greater confidence in coaching the squat, bench press and deadlift by having the tools and knowledge to coach all three lifts to lifters of all experience levels
Become more marketable as a strength coach and powerlifting coach by having the Desert Barbell stamp of approval
Increase your ability to on-board, coach and retain powerlifting clients by having access to Desert Barbell resources 
Course overview
The course is divided into two (2) levels. Level 1, The Desert Barbell Strength Coach Certification, consists of 3 chapters and spans 12 weeks with weekly online lectures and monthly exams. Students will receive a certificate of completion at the end of the 12 weeks.
Level 2, the Desert Barbell Powerlifting Coach Certification, consists of one module followed by a 12 week mentorship program where you will be required to not only prep an athlete for competition, but also manage them through out the the whole process. Students will be evaluated on both theoretical knowledge, performance of the athlete and athlete/course leader feedback before receiving their certificate as a 'Desert Barbell Certified Powerlifting Coach'.
Check out with Tabby and split your payment in 4!
Regular price

From

AED 1,499.00

Regular price

Sale price

From

AED 1,499.00

Unit price

per

Regular price

From

AED 320.00

Regular price

Sale price

From

AED 320.00

Unit price

per

Regular price

AED 4,049.00

Regular price

Sale price

AED 4,049.00

Unit price

per
In-house training and hosted educations
We provide group training and corporate packages for in-house training. We work with your team to develop their coaching skills specifically for strength training. This helps to not only deliver better value to your clients on the gym floor, but also increases safety in the gym and ensures a higher level of service delivery.
We also work with other gyms and facilities for hosted workshops for coaches and members. This is ideal for facilities that want to provide more learning opportunities for their community and trainers.